Hello,
My name is Eunice, I'm a young, smart and vibrant lady, born and raised in Lagos and have virtually lived all my life here from my childhood to adulthood. I run an NGO and I love eating like every other human being does. Yes, I love to eat and my favorite meal is Coconut Shrimp Rice. I love this meal specially because of its unique and unequal taste of coconut and shrimps all in one meal.
As a Lagos babe, I'd always prefer my special delicacy just like the sun needs not to be told that it shouldn't rise from the south but the east. The worth of this meal cannot be overrated so it doesn't seem like pride to some people. Lolzz! Let me share an insight about this meal a bit with you. When making the food, you must not forget the power and the presence of crayfish in the meal because that's one of the major ingredients that makes the food wholesome and very delicious. Please feel free to see how it's being done below:
Recipe
1 Cup of parboiled white rice
Coconut milk extract or tin
Blended fresh pepper with onions
Fried chicken
Seasoned shrimps
Onions (chopped)
Chicken stock
Vegetable oil
Salt to taste
Spring onions (chopped)
Ground crayfish
Cooking seasoning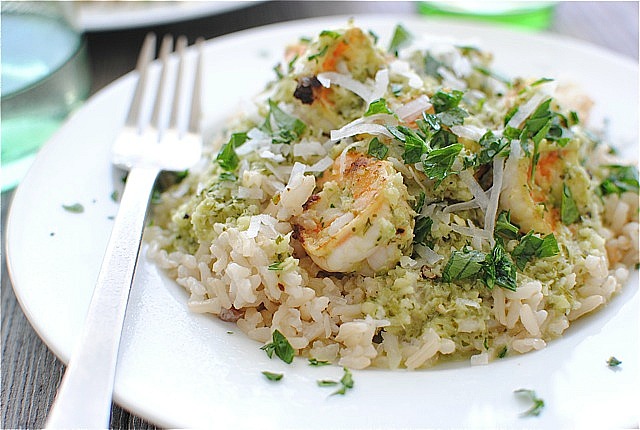 Method
* Blend and strain coconut to obtain the milk. Set aside
* Put vegetable oil in a pot and heat up in a low heat.
* Fry shrimps till it turn brown. Set aside
* Fry chopped onions, a little pepper, grounded crayfish and mix well
* Add a little chicken stock & eunuch coconut milk to the mix to cover up the parboiled rice and taste to ensure there's a balance before adding seasoning or salt.
* Mix well and leave to cook.
* Add spring onion & shrimps to food after some minutes.
* Set a saucepan on a low heat and fry onion and the remaining pepper for 3 minutes.
* Add fried chicken and a little chicken stock and allow to steam well.
* Serve chicken in sauce with the coconut rice.