The journey ended too fast for Chukwuemeka, he had wished he could continue his conversation with this amazing girl but then the bus got to the park and everyone proceeded to their destination. Emeka collected Eno's school contact address and promised to check on her as they both departed and went their separate ways. Eno prayed in her heart that Emeka will keep his promise. She had a very large client base but Emeka smelt the richest. She didn't want to seem easy to get or like a girl who could be swept off by any man. She knew the rules of the game and she was more than prepared to place the game till the end.
Eno who had just returned from an all-night gig and was trying to find some sleep when she heard a knock on her door, she didn't even bother to adjust well as she beckoned on whoever was at the door to come in. Emeka walked into the naked body of Eno, he immediately stepped back out as he apologized. Eno acted startled and shocked as she also quickly gathered her bedsheets to cover herself up. She got up, got dressed and opened the door for Emeka to come in again. Emeka was extremely apologetic as he stepped back in but Eno who pretended to still be in shock was extremely grateful for the return of the big fish.
Emeka brought her everything his hands could find on his way, from provisions, toiletries, food items, clothes, just like the one he saw on her the very first day they met. He brought the bags in one after the other from the cab and when everything was finally in, he gave her a very big hug and apologized again for walking into her as Eno simply placed a finger on his lips to stop him from talking any further. That day began their love story.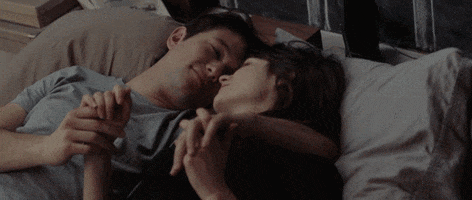 They courted for a couple of years just to enable Eno to complete her studies but got married shortly after. Eno's marriage to Emeka was tastefully societal just as her mum had wanted it and Emeka was certainly up to the task. Emeka's business blossomed and everything was going according to plan as he ensured his wife never got a white collar job even with all her certificates. Eno didn't really object her husband's decisions since the money was flying around freely. About ten years into the marriage, Emeka relocated his family to Lagos having opened a major electronics store at the Alaba international Market. Other outlets remained as they were but he travelled once in a while to check the activities of his workers in Aba, Onitsha and Calabar. He travelled a lot and Eno who was new in Lagos began to get bored at home alone with the three kids ( Chibuzor, Chukwudi and Chinyere( now Clara).
*To be continued (Read episode 5)
– Bunmi Olaoke