The day was still too young for Eno to have left home, Emeka thought, he had travelled with a night bus just to get home early enough to still meet his wife and had arrived in Lagos too early for his wife to have been out already. Several thoughts had crossed his mind in split seconds but the worst of them was the imagination of what Bassey's voice was possibly doing with Chinyere's voice. He had been worried about his daughter's rudeness towards Bassey all along, he had felt Chinyere was acting like an over pampered child who probably had tendencies to look down on the less privileged.
He had called his wife severally to look into it and caution his daughter but Eno had simply discarded such allegations against his daughter. She had always told her husband their daughter was just being a child. He remembered seeing Chinyere hit Bassey's butt once but even as thoughts filtered his mind about possible violations he simply just waved them off as mere assumptions and possible exaggerations of his mind.
He got to the front door and before he raised his hand to bang on it, Chinyere opened the door and jumped on his dad like a two-year-old. Emeka simply pushed her away in anger as he screamed Bassey's name once again. The clothing they both still had on confirmed his worst fears.
Bassey came out of the room with his two hands under his boxers like a man about to be slaughtered while Chinyere who still had her night gown on acted like nothing happened.
Bassey already knew the cat had been let out of the bag, there was no hiding place for him anymore, his freebie days were over but who would ever believe he was lured by Chinyere herself? Who would even hear his own side of the story? He knew his days at his sister's place were definitely over as he went on his knees apologetically but Emeka launched at him like a roaring lion pouncing on his prey. He attacked Bassey severally with punches, knocks and slaps but Bassey fought back when he couldn't stand the beatings anymore, they were like two men fighting and as much as Bassey tried to apologize and explain, Emeka just won't hear it.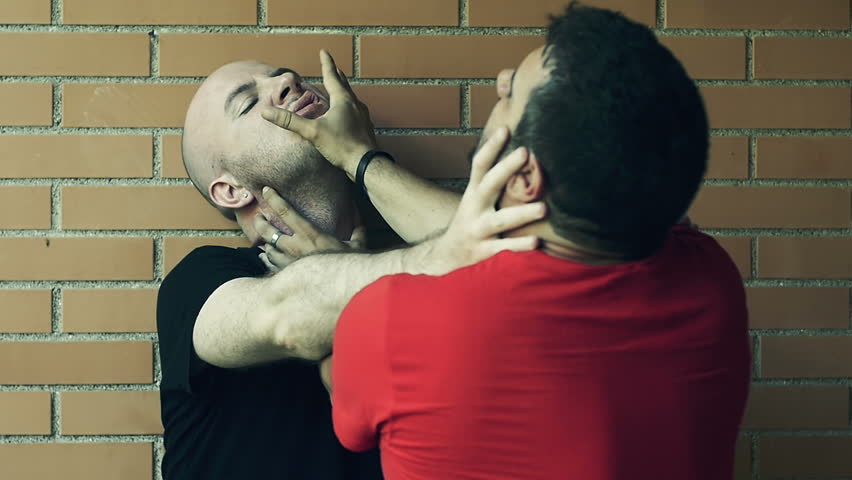 Chinyere, on the other hand, was trying to hold her dad now in tears. These were two hefty men, the whole house was in total disarray as Emeka who wasn't ready to hear anything pushed Chinyere off him but this time around he probably pushed too much as Chinyere practically flew and hit her head on the wall.
Chinyere's voice suddenly became silent but Emeka not noticing anything kept hitting and punching Bassey who was now amidst the beatings pointing at Chinyere who was not moving on the floor. Emeka was all red and the hairs on his head were like those of a mad man but the bang on their door jerked Emeka back into real life as Mrs. Jones who had heard shouts and screams had run downstairs to see what was happening. Emeka turned around in fury and screamed " who are you" when he saw his daughter lying lifeless on the floor.
* To be continued.
– Bunmi Olaoke